Oil Boilers
If your property doesn't have access to mains gas, because you live in a rural location for example, an oil boiler offers a good solution for heating your home and water. Unlike a gas boiler, which is connected to a constant supply of gas through the gas grid, oil boilers are powered by a tank of oil. This tank is typically stored in the garden, and needs refilling when it runs empty.
Replacing an existing oil boiler with an up to date model could improve fuel efficiency and help you enjoy lower running costs, therefore allowing you to get the most out of every tank of oil.
At Smartheat, we can source oil boilers from some of the top brand names and before installing your new boiler we can offer advice on how to use it efficiently. Our engineers can also carry out repairs and maintenance on oil boilers to keep your heating running reliably.
Repairs & Maintenance
As with any boiler, regular servicing will ensure your oil fired boiler is working efficiently. It's recommended that you have your oil boiler serviced once a year so it can be thoroughly cleaned and any perishable parts can be replaced. Investing in preventative maintenance is the best way to avoid expensive repairs in the future, while keeping your heating costs down.
If a repair is required, we can fix any fault with your oil boiler to restore it to its prime performance. Since we offer a 24 hour callout service for emergencies, you won't ever have to be without heat at home or at work for too long.
Speak to Our Team to Find Out More
Whether you are looking to have a new oil boiler installed, need to book a service, or simply want some impartial advice, get in touch with our team today.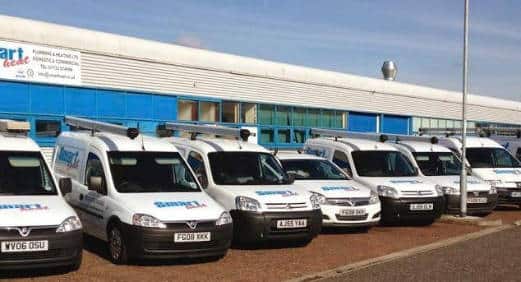 Testimonials
Rated 4.5 out of 5 by customers on Google