New Boiler Installations
New boiler installations are one of our specialties. Whether your current boiler has broken down or you want to modernise your heating system. We can take you through the entire process, from helping you choose the best boiler for your home to installing it at a convenient time and providing guidance on how to use it properly.
We can install LPG, gas and oil boilers from some of the leading manufacturers. Our engineers have experience carrying out boiler installations for both homeowners and local businesses. So whatever your budget and requirements, we can install the right boiler for your needs.
Repair or Replace?
If your boiler is faulty, we will always aim to repair it first before replacing it with a new one. We understand that a new boiler can be a big investment, so will try to fix any faults if possible. When your boiler is beyond repair, you can trust our team to offer honest and impartial advice to help you choose a new boiler. We make sure to keep our prices competitive, so it may cost less than you think to replace your boiler.
Energy Efficient Boiler Installations
Perhaps your boiler is still working but your energy costs have been creeping up. Switching to a modern boiler could help you save money on your monthly bills. Or maybe you're looking for a more energy efficient alternative to your existing heating system. New boiler installation could reduce your energy consumption and cut energy wastage.
Get in Touch to Find Out More
If you are investing in a new boiler installation as part of a bigger refurbishment project, we can also install new radiators to make every area of your home warm and cosy. We are based in Peterborough providing our boiler installation services throughout Stamford, Spalding and beyond! So take the first step towards replacing your boiler with a modern, energy efficient and cost-effective model by contacting our team.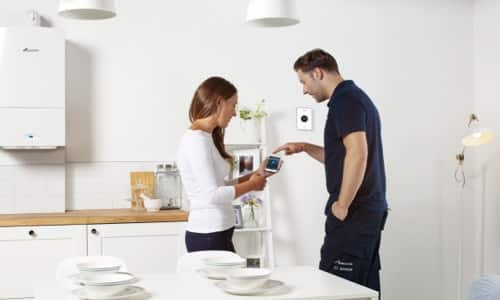 Reasons To Invest In A New Boiler
You'll Lower Your Bills with a New Energy Efficient Boiler

Smart Thermostat Controls Can Save You More On Your Bills

Heat Your Home Efficiently & Set The Temperature Easily

Reduce Your Carbon Emissions With A New Boiler