Central Heating Service
You only realise how much you rely on your central heating when it's no longer working. As well as keeping your radiators warm and your rooms cosy, central heating ensures you always have hot water in the kitchen and bathroom. Whether your heating system needs servicing or repairing, or you are planning to invest in new central heating, Smartheat can help.
Our highly qualified engineers have a wealth of experience in central heating installations and repairs, as well as ongoing maintenance. We understand that heating costs can be a big part of your monthly outgoings. That's why we offer competitive prices for all of our services, and aim to keep your heating system running as cost-effectively as possible.
How Maintenance Can Save You Money
Replacing a boiler can be a big expense, and an unexpected breakdown may mean you don't have time to budget for this extra cost. One way to reduce the likelihood of a costly central heating repair is to invest in regular maintenance of your heating system. Because prevention is better than cure, and often cheaper too.
Our maintenance services allow us to spot any potential issues with your central heating before they become an expensive problem. Often these faults can be fixed quickly and affordably, giving you peace of mind that your heating will remain reliable.
Cheap prices can be a false economy when it comes to your central heating. Instead, we offer prices that are competitive alongside high quality workmanship, so you always receive the best value for money.
Serving Domestic & Commercial Customers
We work with both homeowners and businesses across the local area, keeping their properties and premises warm and welcoming all year round. Get in touch with our friendly team to discuss your central heating requirements, whether that's a new installation, an emergency repair, or preventative maintenance.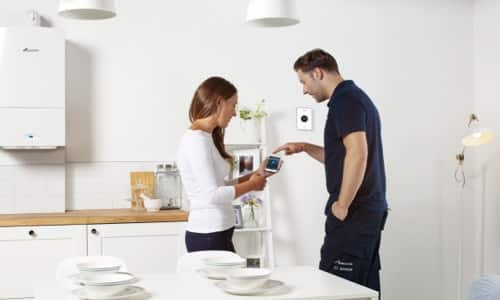 Testimonials
Rated 4.5 out of 5 by customers on Google